Apply As TEACHER
Combine your expertise with us HERE...
If you want to become the Professional Language Teacher, then apply as a Trainer or Teacher. At "SHEETAL ACADEMY" you can bright your career from Student to become Teacher with your own ability. We always welcome TALENTS.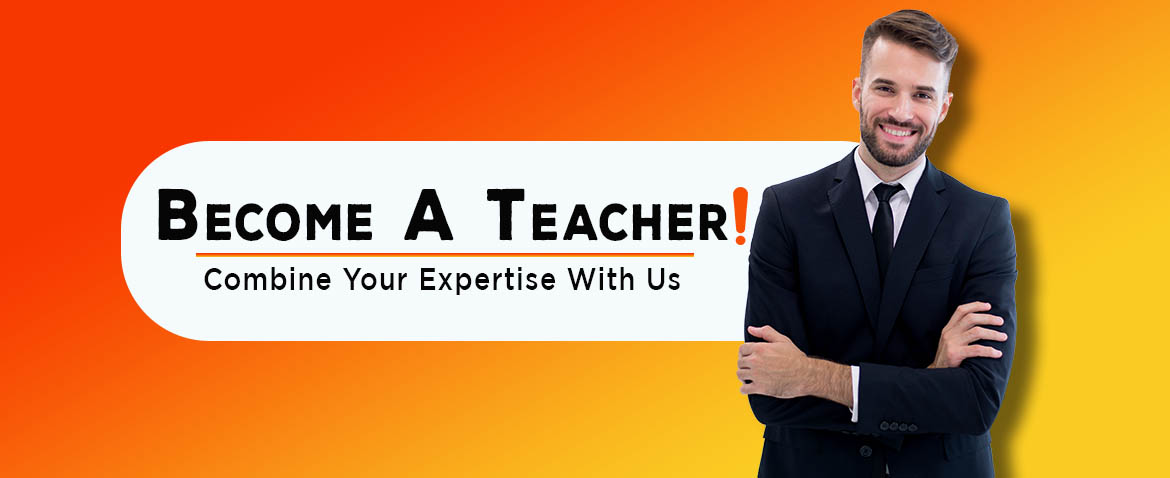 WANT TO JOIN US!
Apply now and get on board!
Register to become a teacher
"Become a Teacher" is an instrument to meet the challenges of continuous improvement and demands of change. Here is an ever-emerging challenge of the capacity-building of teachers. Thus, it is necessary to recognize the crucial role of the become a teacher from being a provider to enabler, facilitator, and change-agent where a learner is in the focus.

Recognizing the need for training and development of Master Teachers existing in the skill eco-system, SHEETAL ACADEMY has come up with a special training program for Teachers on enhancing training delivery skills.

So, if you want to be the part of our Team of Sheetal Academy, No need to follow so many procedures, just feel up the form given beside. Or you can Call/Direct visit at listed address in "Contact Us".
Our "Become a Teacher" program is designed to provide opportunities to the Candidates for developing skills to facilitate, create and manage a teaching-based environment. The Teacher program aims to achieve the following learning outcomes:

➡ Develop and Enhance own training, facilitation and teaching practices.

➡ Prepare to facilitate teaching sessions and help reflect and improve practice through appropriate evaluation.

➡ Facilitate teaching sessions using appropriate Training Methods, Learning enabling Techniques.
"Sheetal Academy" expands the scope of engagement for certified Teachers on respective domain areas.

➡ Each teacher shall be closely observed on a daily basis along with formative assessment. At the end of the class, each teacher shall be provided with inputs on Areas of Excellence and Areas of Improvement.

➡ Teachers will be assessed on a formative assessment conducted by a selected Super Trainer with assessment criteria of a minimum of 90%.

➡ On successful assessment, teachers will be certified through a certificate by the Management of "SHEETAL ACADEMY".