Best Diwali Combo Offer from Sheetal Academy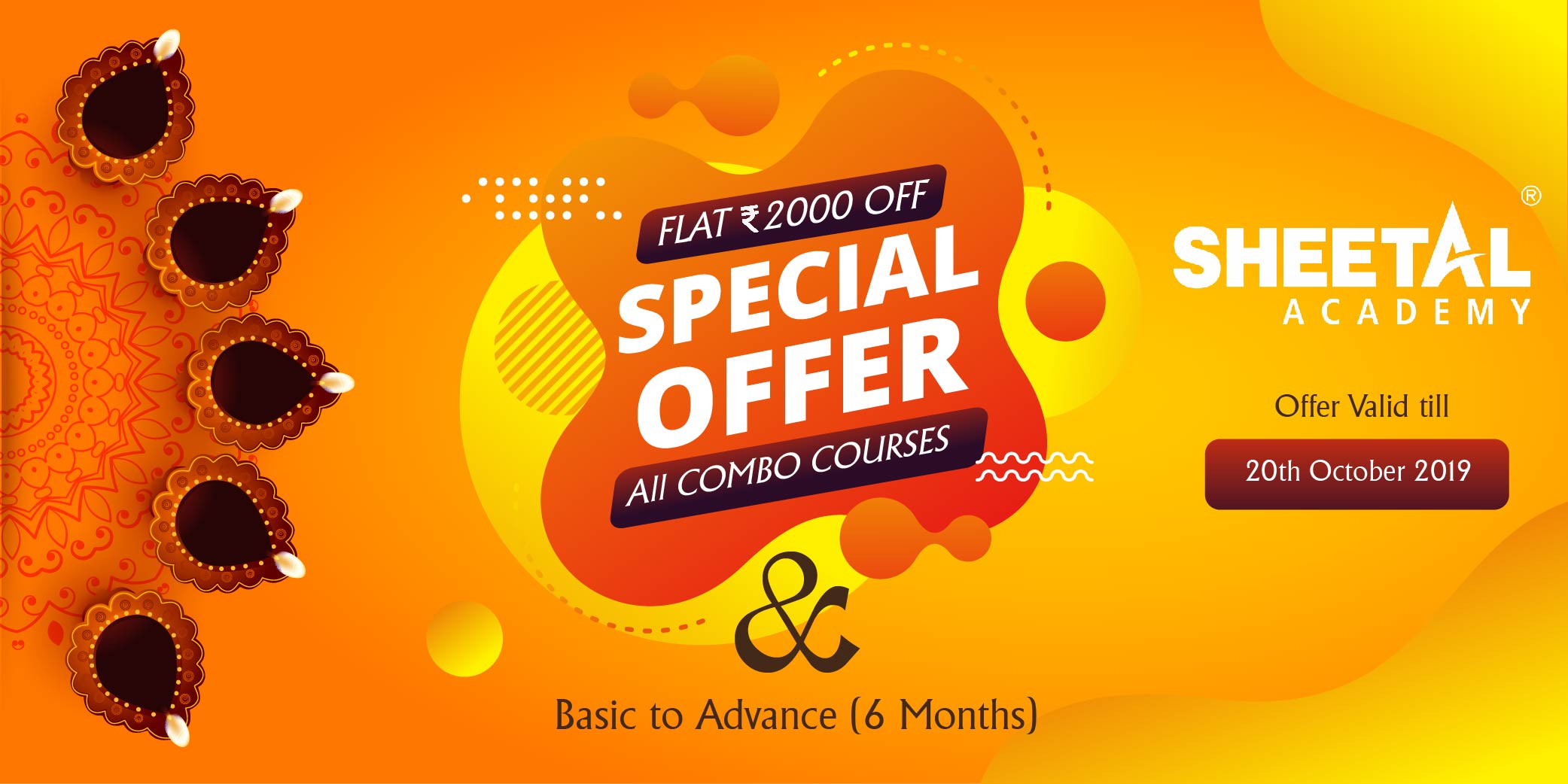 Diwali is perhaps the most culturally rich and the flamboyant festival of India, the festive signature of which is not only decipherable on the ground but are also witnessed in the sky, not only the sight of colorful flares are seen merrily dancing hither and tither but the sound of the celebrations can be heard from miles and miles away. This Diwali takes a special step for your career. "Sheetal Academy" India's Largest Institute beings you offer that can change your life.
• Flat 2000/- off on all the COMBO COURSES.
• Flat 2000/- off for Basic to Advance (6 months).
Theory, Speaking, Reading, Writing & Audio-Visuals (including listening skills and Movie Sessions)
This course is suitable for:
1) For the students of almost all the age groups who can at least read and write in English.
2) Housewives, College Going, School Students, Teachers, etc. . .
3) Professionals doing/ seeking high-level jobs.
4) Freshers seeking a good job in Corporates
5) Businessmen
Duration:
6 months for Theory and Lifetime Membership for Speaking Practice.
Timings:
Minimum 6 days a week, 1-hour minimum. (According to the convenience of the candidate)
Offer Valid Till:
20th October 2019.
Call Now: 9904342117
The above mentioned Diwali Offer is also available online on Website, Facebook and Google.