Fluent Spoken English – The Key of Bright Career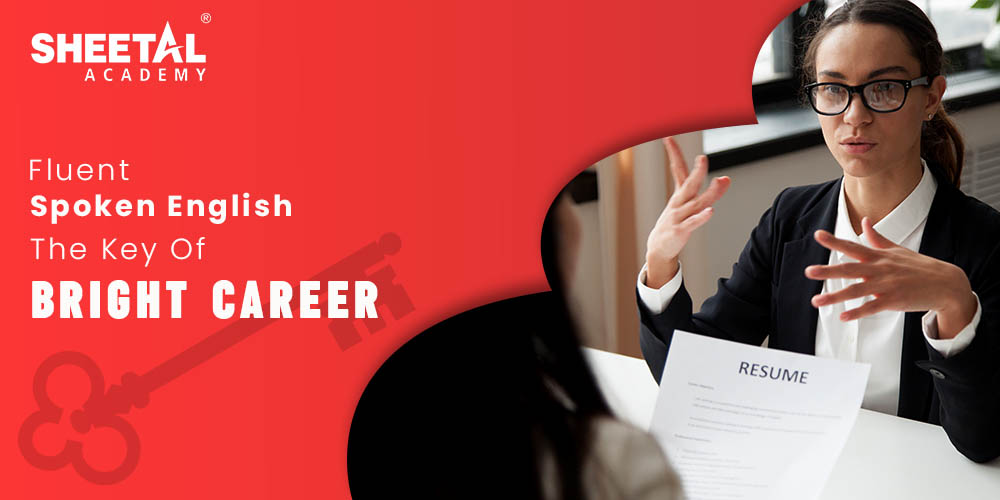 Good communication skill is the key of success. Which too in English???? Yes, this is often the only language accepted globally for the communication, doesn't matter from which country you belong to. That's why the demand for learning English language is absolutely soaring.
In India, It is not only a necessity but also a matter of pride. You should have good command over the language, verbally also as written. But the most focus of the people is on speaking good English. And therefore the result's N no. of ENGLISH SPEAKING COURSES.
Surat, the hub of textile and diamond industry has more than 1000 institutes or centers offering the course which too in several accents as per the requirements.
Some people are looking for the jobs in BPO, KPO, Hotels, MNC's and also for Service and Aviation Industry. While some are trying for his or her immigration and a few are preparing for their higher studies abroad. Whatever be the reason, everybody knows its importance.
Institutes are offering courses for every age-groups, right from the school going children to housewives, college students & professionals.
The ranges from the Certificate Level to Higher Diplomas. They introduce short term workshops to full-fledged classroom learning which will include:
GENERAL ENGLISH
VOCABULARY
BUSINESS ENGLISH
IELTS & TOEFL
SPOKEN ENGLISH
COMMUNICATION SKILLS
The cost of these types of courses are often anywhere between Rs.10000 to Rs.40000. Apart from these, many institutes are offering corporate services for various organizations as per the demand where they design a special course for the staff of the company.
By taking these kind of training in Spoken English, You can easily get a grip over others and may excel in your lives. And people are really giving you an edge. No matter, what proportion you'll need to spend, but they're aware enough of the necessity.
And these English speaking courses like SHEETAL ACADEMY are giving them wings to fly. Language shapes the way we think, and determines what we can think about. So, time comes to think about and join "Sheetal Academy" for your bright career! Visit to www.sheetalacademysurat.in to apply now or call us @99043-42117.