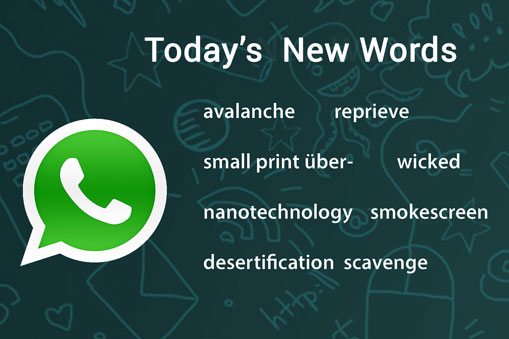 This is unique service started by Sheetal Academy Surat, One of its only kind till now in India.
You can also subscribe to our Wapp service by just sending your name on our Wapp no. 9904407744
 Free Wapp service
More than 1000 members
New words with hindi meaning
Daily dose of English words
We daily send new words with hindi meaning and an example to all our subscribers through Wapp's broadcast list. Till now more than 1000 members have subscribed to our Free Wapp service and enjoy daily dose of English words.