Hidden Questions about the Self-Forgiveness needs – Sheetal Academy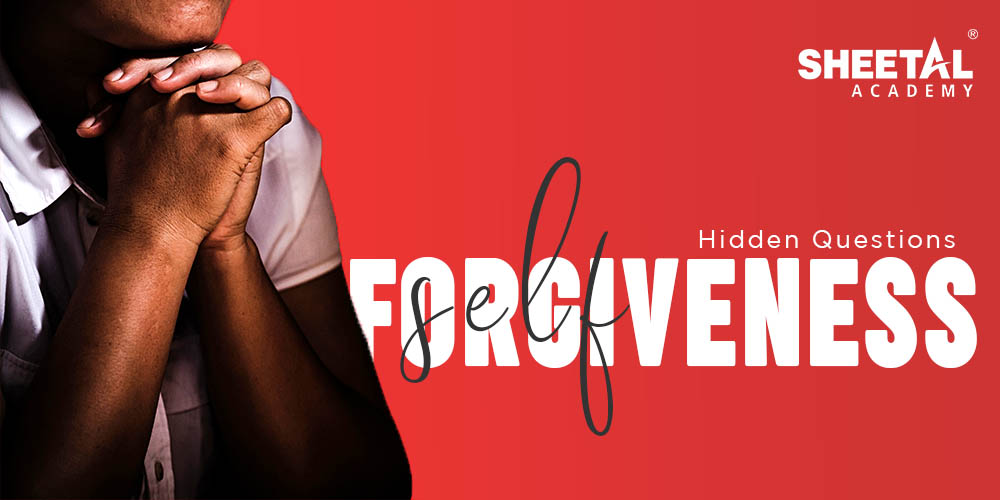 Whom do I want to forgive? Once we hear the word, "forgive," most people think about someone who has wronged us. What percentage of us, however, think about how we've wronged ourselves by allowing ourselves to be placed in certain situations? Yes, we do create the energy certainly experiences to come to us – we are creators, although we like to blame others or God for our circumstances. It's really about us though… with no right or wrong to it.
What if forgiveness is actually all about forgiving ourselves for our experiences? What if we wanted those lousy and often hurtful experiences to get back on track to our divine selves? What if that divorce was needed for us to learn about acceptance and non-judgment? What if our child's death was needed for us to learn compassion? What if the affair was needed for us to understand sexuality? What if we lost our job because it didn't honour and value us?
Maybe we needed that divorce because the two people no longer had similar vibrations. We may have outgrown each other. (Our energy is usually vibrating, you know.) Perhaps our child's death was necessary for us to become more compassionate. Maybe the affair happened because we wanted to know that sexuality between two lovers can take them to the very best points of spirituality. Perhaps, we lost our job because it not served who we are – magnificent beings.
Stop the judgment and blame, please. If our soul is responsible of helping us create circumstances, don't you think that you would possibly not be consciously aware of what it's trying to point out us about our belief systems? After all, we are here on this planet to learn and remember that we are loved, loving and lovable.
Our feelings and beliefs create our experiences. Feelings plus beliefs create experiences. What we attract tells and shows us those beliefs and feelings. It isn't about somebody else – what he or she did – it's about you and what you created or co-created.
Your feelings and beliefs create your experiences. So, let it all go. Make space for new energies. You'll actually feel a release. Accept forgiving yourself and accept your divinity and start loving yourself. You will be much happier and your life will work more easily in 2020. How does it get any better than that?
What if you recognized your greatness? Mr. Nikhil Dedhia assists us in accepting that we are powerful, creative beings here to recognize that we are loved, loving and lovable. His knowledge is often found on https://www.sheetalacademysurat.in Recover ever after from pain and struggle. Visit www.sheetalacademysurat.in to "enquiry", "contact us" or call us @99043-42117.