Proven Advantages of Improving Spoken English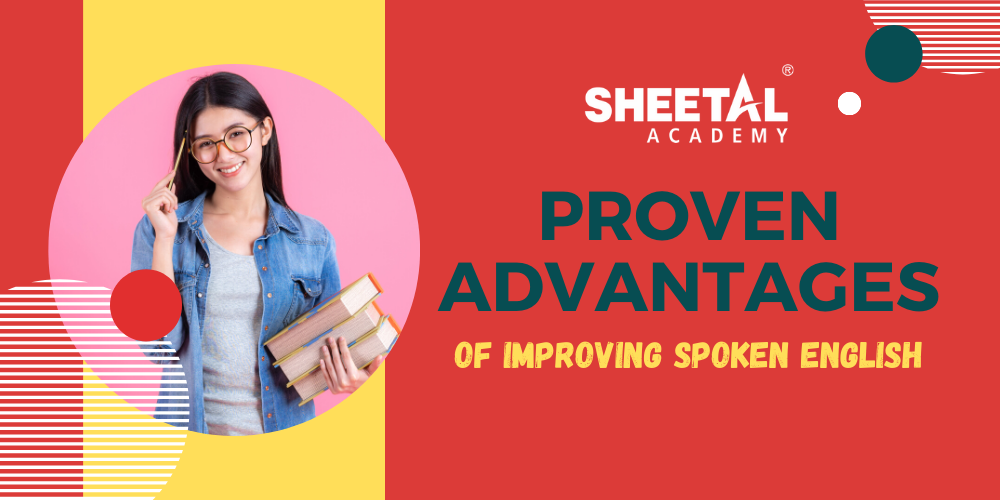 Learning a new language is always an excellent idea. It provides you incredible benefits that come with the backing of science! One of the most useful languages to learn is English. English is not just another language that you use on a daily basis, it is the global language that can open the door of opportunities for anyone. Across the world, English is the default choice of countries and major industries. You might even be surprised by some of the countries that become more accessible to you just for learning the language. But, Learning to speak in English is a big effort. It needs time, money, energy, and commitment. Why should you spend time, money, and energy trying to speak in English this LOCKDOWN TIME?
Why should you Learn Spoken English?
The one major answer to this question is that English is one of the most acceptable languages in many countries. Learning English will give you a lot of opportunities which maybe for work or for travel purposes. Most of the people these days talk in English as this is immensely growing to be one of the default languages. Some of the countries become accessible just after you choose to learn this language. The benefits of learning English are immense and vast. Whether you are a beginner or an expert, spoken English can help you to reach the next levels. Below are some of the major areas where you can see the results.
1. Better English reading skills.
2. English writing skills will show improvement as well.
3. Your listening skills will also get higher with the improvement in spoken English.
4. Speaking skills would show a tremendous improvement with spoken English.
Advantages of Improving Spoken English with US:
1. Traveling to different countries is often the best way to spend a summer vacation with your family. It may be difficult to get around the country if you can't communicate with the locals. Because It's a global language that will help you to communicate in almost any country you may want to visit.
2. If you often have business trips in different countries then learning English will definitely benefit you. Because All multinational companies or online businesses are targeting many customers around the world. Learning English speaking course will allow you to take your business online and help you find new partners and prospects.
3. Australia has a lot of job opportunities for those who are qualified and meet their standards. One of their requirements is being able to speak fluently in English. Improving your English skills will increase your chances of getting employed. Being fluent also builds your confidence which is needed when you are in an interview.
4. It would not be wrong to say that technology is taking over the world in every possible way. From the Internet to Smartphone Apps, and PCs to Cloud Technology, most of these new technologies have become part of our lives. The majority of these websites or applications use English to ensure that they are addressing both target and global audience.
5. If you do not speak English, it could cause a certain disadvantage. So, if you have been longing to outside the country for a long time now, then it is important for you to speak English fluently. Better English speaking skills will help you a lot in the immigration process.
6. Having excellent skills in spoken English helps you get into universities, colleges, companies outside the country as well. You will be able to crack various exams that are an entry to other countries like New Zealand, Australia, UK, Canada, etc. to name a few of them.
CONCLUSION:
Therefore, if you were looking out for the best advantages of improving spoken English then we hope this might have been helpful for you in some ways. Sheetal Academy is the top and effective institute for you to start focusing on Spoken English. So, If you want to invest your LOCKDOWN to grab the best possible opportunities or want to go outside the country then one thing that you have to focus on is learning English. So, "Contact Us" now to "Join" and enhance your English Speaking, Listening, Writing, and Reading Skills to avail the best in the world.
AS A SPECIAL, LIMITED PERIOD OFFER, TO SUPPORT YOUR LEARNING, DURING THIS COVID-19 LOCKDOWN, WE ARE OFFERING "HEAVY DISCOUNT" ON SPOKEN ENGLISH COURSE.