Special Vacation Course – 4th – 7th | 8th – 9th | 10th – 12th (2 Months)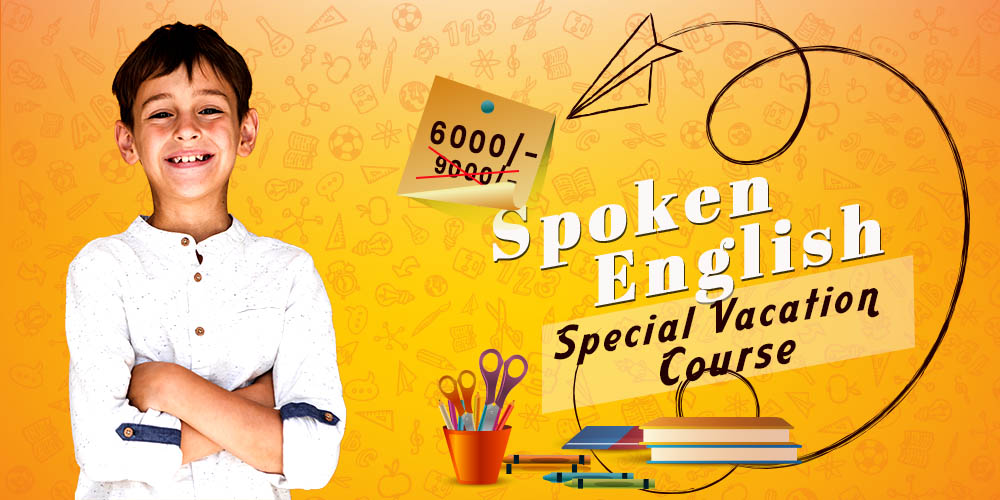 This Summer, Sheetal Academy is launching the new course "Special Vacation Course" with a new learning pattern with a discounted price. This Special Vacation Course helps you to become an expert English Speaker in a couple of months. Summer vacations are the best time for students to learn these skills and utilize their vacation to their fullest. Today, English is not the highest spoken language in the world, but it is the certified language of many communities and spoken by millions of people across the globe. It is the most common second language in the entire world. Didn't getting the point. Let's get into the deeper.
Why this course?
With the growing globalization usage of the internet, the world has become much smaller. In order to be able to communicate and get jobs or opportunities from abroad, you must have a good knowledge of spoken English. Earlier we used to practice reading English newspapers and watching English movies and series with subtitles written below. Subsequently, things have changed. We must get training from experts and learn English speaking through various interactive methods namely, vivas, group discussions, and debates in the language.
Sheetal Academy has conducted and uses these methods to fulfill the purpose. The students who have studied or are studying in the 4th – 7th or 8th – 9th or 10th – 12th standard from vernacular medium schools should utilize this summer vacation to learn the techniques of spoken English easily.
Still Confuse?
If you think why should you join right now this course, the answer is the fast track course pattern which is short (2 Months) at a small price (6000/-). This special course work primarily through a set of modules provided by our academy. Each of the modules, highlights, categories, and sections designed to orient and prepare you to the kind of environment you will be working in, from introduction to specialized theories and research; systematic teaching strategies and identifying needs. The courses serve a multitude of purposes for different students: these are sometimes used to bridge the gap between different phases of academic study or to provide additional professional training and qualifications.
You may have high qualifications and degrees from the best institutes in the world, but if you know the language, it is more beneficial for you. You will be able to communicate with your coworkers, clients or even local vendors. Furthermore, learning spoken English during summer vacation time is the best way to utilize your vacation in the right way.
"EVERY FORM OF TRUE EDUCATION TRAINS THE STUDENT IN SELF-RELIANCE".
The purpose of the Special Vacation Course is to replace an empty mind with a trained one. So, time comes to think about and join the "Sheetal Academy" for your bright career! Visit www.sheetalacademysurat.in to apply now or call us @99043-42117.